The basic principles are simple.  In finance you need to spend less than you save.  It sounds a lot like losing weight, doesn't it?  It's definitely just as hard in practice.  I can't tell you how to drop a few pounds – but I have gathered up a few of my favorite saving tips.
Save a Little – Relax a Lot
Every payday I buy a roll of quarters from the bank.  This used to be for my laundry, but now I do it to save money. Over the course of a year I save $520 dollars and psychologically speaking, the pick me up is worth the $40 a month.
Become a "Selective" Member
I keep about 50 membership cards everything from Price Chopper to Smoothie King to Godiva Chocolate rewards in a small organizer.  Once a year, I look through my collection and decide what stays and what goes.  Borders stays – any coupon there will not go to waste – plus it's free to be a member.  Godiva stays – another freebee that gives me one few sample a month. Costco, goes; with a family of two it doesn't make sense to buy the jumbo economically better sizes – savings $50.
Ask for Samples
When my doctor wants to try a new prescription to control my blood sugar or cholesterol, I ask for samples.  It saves a little money and it lets me know if I am going to have an adverse reaction before I'm stuck with a month's supply of pills that I can't use.
Cultivate Friendships
One friend works for a local retailer with an employee discount – which he lets me use if I give him the money for what I need.  I don't abuse the privilege and in return I remember to do something nice for him.  Another friend works for a major insurance company. When my mother's house was robbed he helped me get the claim in quick and settled things to her advantage.  Never, underestimate the value of friendship; it's priceless!
Saving doesn't have to be a chore. Little savings add up. Being a member where it counts does too. Sometime the best savings comes in sanity. It's a crazy world, but it doesn't have to be. Once you've started saving it gets addictive. Next – we'll cover how to spend those savings.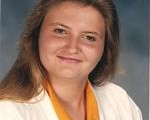 Cheryl Richter is a Christian that happens to be a CPA.  She has over 15 years of experience in the Audit profession.  She has written for the Kansas City Star, Faith section.