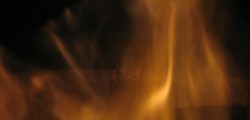 "This is the message from the one who holds the seven stars in his right hand, the one who walks among the seven gold lampstands:" (NLT) Revelations 2:1.
Today, it can be disheartening to see the rapid deterioration in Biblical values and morals in the church—especially if you believe that God has called us to, and expects us to live lives that exemplifies his character.
Are you wondering if there is any church that is truly walking in purity and hates sin as God hates it? You could be one of the thousands of Christians that are contemplating leaving your current church in search of one that has a Biblical worldview. But if you are not ready to move or sense that the Lord Jesus has not instructed you to move then take heart!
Jesus is the one that holds the seven stars—the angels of the churches in his right hand. He is the one who walks among us (the body) through Holy Spirit which is also known as the Spirit of Jesus (Philippians 1:19).
This view of our risen Lord in Revelations chapters 1-2, gives us the assurance that Christ is in control—both of the heavenly host assigned to the churches (to help bring about the plan of God) and of the church body (leadership and lay people) itself.
If your church is not obedient to the commands of Christ—trust Jesus to address the matter. Should you stay? Should you leave? That is a decision you will need to make with Holy Spirit. But you should be encouraged to know that though your church may seem like it is out of control—doing its own thing—that Christ is seeing it all an he already has determined how he will rectify the situation.
What should you do?
Trust him and pray!